Sacred Silence Throw Towel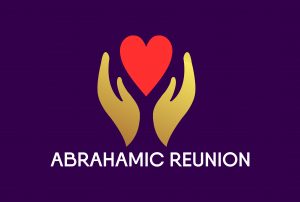 PRODUCT OVERVIEW
Nowadays, we are constantly facing pressure at work and personal life due to the fast pace of life and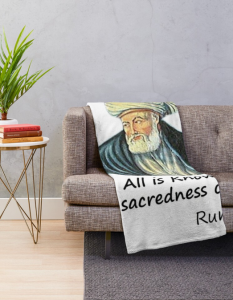 multitasking. We set high standards and demands for ourselves, and this constant battle leads to emotional burnout and depression.
Compelled to make important decisions, we put ourselves in situations where our inner voice starts misleading us when we are faced with the choice of two or more alternatives. Our recurrent thoughts make us feel uneasy and we end up starting an inner argument with ourselves due to our inability to make a firm decision. Thus, our inner voice becomes our enemy, while it should be our wise guide.
As we have less time to discover tranquillity within ourselves, we are increasingly distracted by our technological gadgets and social media. However, it is necessary to keep in mind that silence and quiet time are essential for our happiness and emotional well-being.
Only when our mind is still, we can truly connect with our inner self by delving inward, being mindful, and letting go of outward distractions. We start to unwind and open up a whole new universe to experience as a result. This relinquishing is what I refer to as sacred silence. It transforms and heals us in a variety of ways.
In fact, most of our interaction consists of invisible or inaudible energy. Because the vibrations of this energy are as intense as words, people can sense and experience it. We get linked with spirit and the global energy field when we delve into the state of inner tranquility. It brings our conscious and subconscious minds into alignment and enables us to access the higher knowledge that so many of us crave.
Silent time provides a unique chance to enter a healing place in which your natural energy, insight, knowledge, and wisdom can emerge.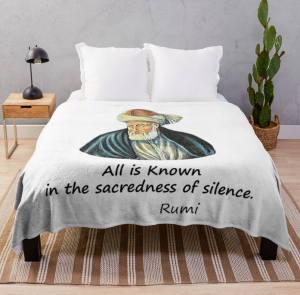 Here are some tips on how to silence your mind. Make time each day to reflect and be silent. A morning stroll in silence or 10-15 minutes of meditation will help you get in touch with your inner self.
Use a particular phrase or prayer to go within and quiet your mind. Take deep, meaningful breaths throughout the day to calm down. Allow yourself to be present without regard for your current stress or timetable.
This unique throw blanket contains Rumi's famous quote: "All is known in the sacredness of silence". Make each evening a special ritual dedicated to achieving a state of inner peace and serenity. Small actions and brief moments of silence are an excellent place to begin. With consistent practice, you will start to notice improvements that will make your life better.